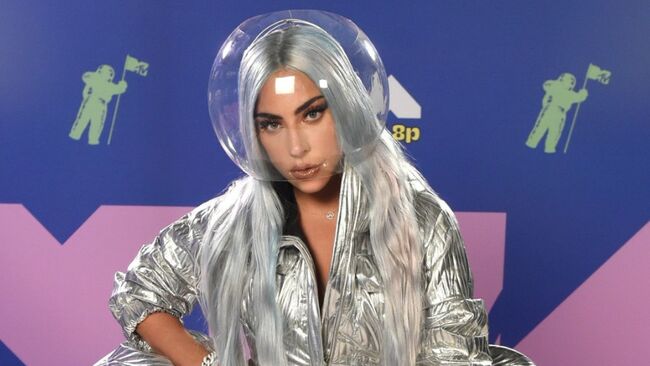 Lady Gaga-themed OREO cookies have rained down on store shelves nationwide and they've arrived with a virtual Chromatica cookie hunt.
On Thursday (January 28), the pop titan's cookies were celebrated with a digital scavenger hunt. Head on over to Oreos' Twitter account for your chance to get your hands on a select number of specialty packs signed by the chart-topper herself. Earlier in the day, the brand dropped the first in a series of clues to "hiding spots" inspired by the superstar's Chromatica album in which they can tweet their way to enter the one-of-a-kind piece of memorabilia.
Gaga's pink-colored golden OREO cookies are embossed with three different designs inspired by her album artwork and filled with green-colored creme. "This collab is inspired by the world of Chromatica, where kindness rules all things," Gaga said of the collaboration during its initial announcement in December. "I love these pink cookies with green creme, and hope they brighten your day as much as they do mine!"